MakerLab Milan: 2011
The MakerLab Milan took place between 12-17 April 2011 as part of the Public Design Festival during the Milan Design Week.
Documentation: TimelapseVideo
Video by: Mendel Heit,
Photos by: Lea Kolling, Georgina Espasa, Mendel Heit, 02Mathery
Documentation: Photos
You can download a full report about the MakerLab Milan experience Here.
THE CONCEPT
Maker Lab Milan
At the MakerLab Milan, we will provide a focal point for the community to take actions to positively hack their urban environment. Bringing tools, resources and expertise from Berlin, the MakerLab Milan will collaborate directly with different elements of the Milan Maker, Hacker and Public Culture to share skills, ideas and tools with which the community of Milan can engage in a physical dialogue with their public space.
Hack your city
In tune with the Salone del Mobile and the Public Design Festival we will run a Public Hacking workshop. We will Invite people to bring their own chairs, and locally found materials, then hack, modify and up-cycle them.
The spots we are going to be at during the Public Design Festival
With this workshop we are trying to change the passive behavior of people towards their city and challenge them to take an active role in shaping their public space.
Parallel to this we will open and share our mobile-workshop space, where the Public from Milan and all its visitors can exchange production skills, and apply them to the co-production of their own urban environment.
Finally, we will also challenge the conception of creative ownership by inviting designers to bring their latest chair' design to be hacked publicly.
THE TEAM
(From left to right)
Lea Kolling: Documentation. Anna Iwansson: Concrete Furniture (A&Re Design). Kito: Up-Cycling (Trial & Error). Pedro Pineda: Coordination and Urban furniture (We Creative People). Jay Cousins: Coordination and Tinkering (Open Design City). Miguel Jiménez: Open Electronics (Systemschange). Travis Joseph Meinolf: Action Weaving (Action Weaver). Regis Lemberthe: Concrete Furniture (A&Re Design). Georgina Espasa: Video Documentation. Julia Vernersson: Up-Cycling (Trial & Error). Chris Doering: Cradle to Cradle Design (Open Design City). Luis Berrios-Negron: Architecture (Anxious Prop). Mendel Heit : Coordination and Digital Fabrication(Mendel Heit Design Lab)
LOCATION AND SCHEDULLE
We've put together a nice little map to show you where we'll be and when. So please come on down and join in the fun.
Stars; The places where MakerLab will be at (not an ego thing honestly),
Black icons: Other Maker events happening in Milan in conjunction. If you want to add yourselves, send location, what you are doing and a schedule.
Blue icons: Are resources – where we are camping, maybe dining.
(Click on the icons for more detail, feel free to zoom and browse)
Cavalcavia Bussa 12 April (16:00 – 24:00)
Lambrata (via Caduti de Marcinelle, Tangenziale est)13 April (12.00 – 20.00)
Cavalcavia Bussa 14 April (12:00 – 20:00)
Cascina Cuccagna (Via Cuccagna 2/4)15 April (12:00 – 18:00)
Biko Club15 April (from 20:00)
Parco Esposizioni Novegro (Via Novegro, 2 – Segrate)16 April (16:00 – 03:00)
If you're coming along, please bring items for the swap shop. Also broken furniture, and materials for production would be appreciated. Not to forget of course your own skills, workshops and ideas.
SUPPORTERS
MakerLab Milan is a cooperation with:
DMY Berlin – The international network for contemporary product design and organisers of the DMY International Design Festival Berlin (June, 1-5)
MakerLab Milan is sponsored by:
MakerLab Milan Material Sponsors:

MakerLab Milan Space Partners:

MakerLab Milan Tool Sponsors: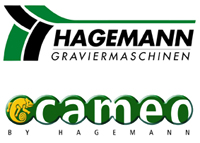 MakerLab Milan Technology Partner: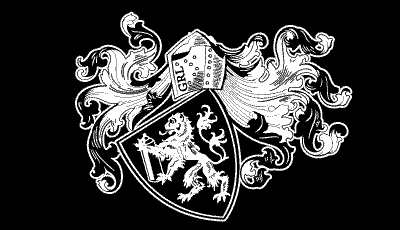 CONTENT CREATION
The content at the MakerLab Milan was created with the public and facilitated by:




See blog for details of activities.
Get in touch with us if you would like a MakerLab or if you like to make your own!